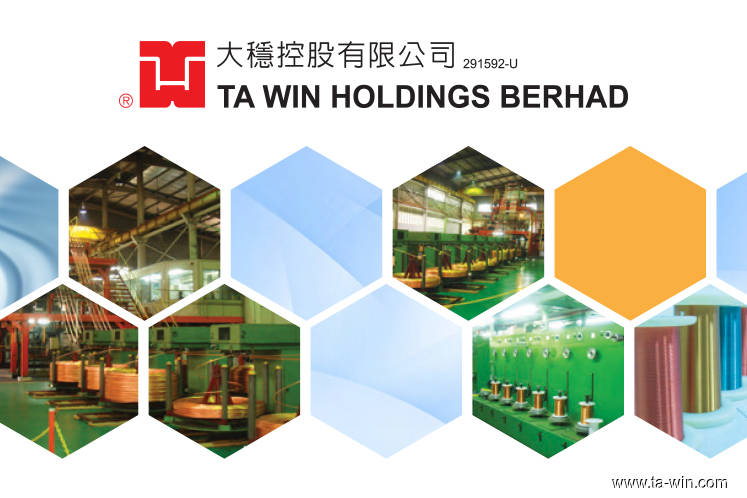 KUALA LUMPUR (Nov 23): Less than a month after emerging as the single largest shareholder in Ta Win Holdings Bhd, Datuk Yeo Boon Leong has been appointed non-executive chairman of the company.
Yeo replaces founder and outgoing chairman Chen Hsi-Tao, 78, who has been redesignated as non-executive deputy chairman.
In a series of filings with Bursa Malaysia today, Ta Win also announced the appointment of Datuk Chin Swee Chong and Lai Kian Huat as non-executive directors.
Yeo, 51, has been steadily increasing his stake in the company after emerging as a substantial shareholder via private vehicle Pioneer Conglomerate Sdn Bhd on Oct 6.
He now has 24% interest in Ta Win via Pioneer Conglomerate and an additional 7.7% via Tenggara Capital Sdn Bhd, of which he is a director and shareholder.
Yeo is also the executive chairman and largest shareholder of Asia Poly Holdings Bhd, which manufactures cast acrylic sheets.
Meanwhile, Chen, 78, has pared down his stake in Ta Win to 7.54% after gradually disposing of his holdings since early June.
Chin, 40, also has a deemed interest in Ta Win by virtue of being a director and shareholder of Pioneer Conglomerate. He is currently the executive director of property development companies Mayland Elegance Sdn Bhd and Makro Jutamas Sdn Bhd.
Lai, 51, had previously served on the board of various public and private companies, including as the chief financial officer of SMTrack Bhd, independent non-executive director of Ideal Jacobs (Malaysia) Corp Bhd, senior finance manager at Perwaja Steel Sdn Bhd, and senior finance manager at Megasteel Sdn Bhd.
Shares in Ta Win closed unchanged at RM1.33 apiece today, giving it a market capitalisation of RM85.5 million.