This article first appeared in The Edge Financial Daily, on August 23, 2018.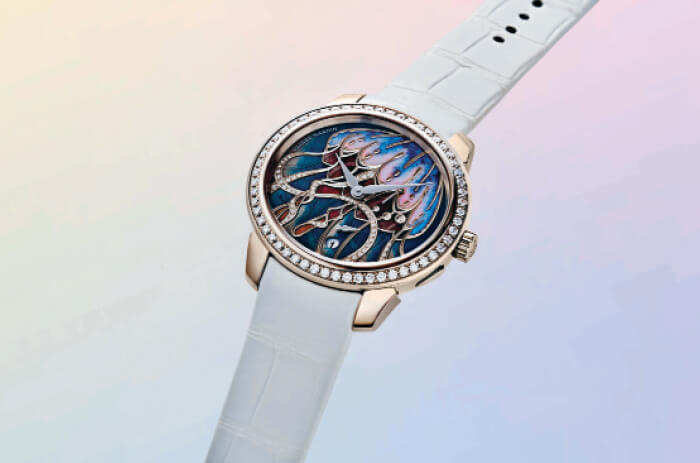 Ulysse Nardin's Jade Jellyfish. Photos by Bloomberg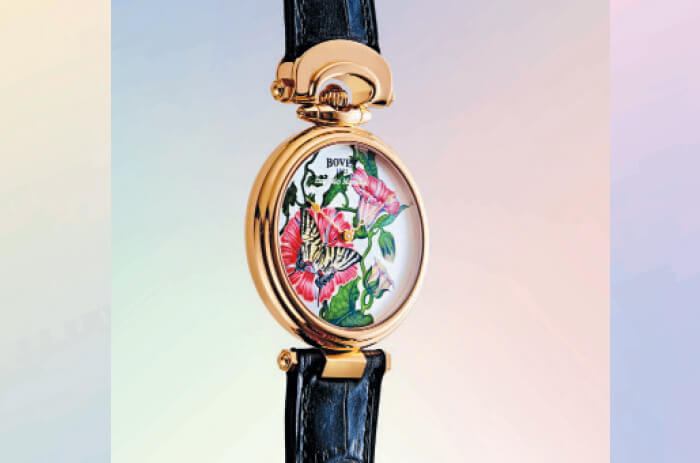 Bovet Chateau de Motiers 40 Eurytides Marcellus.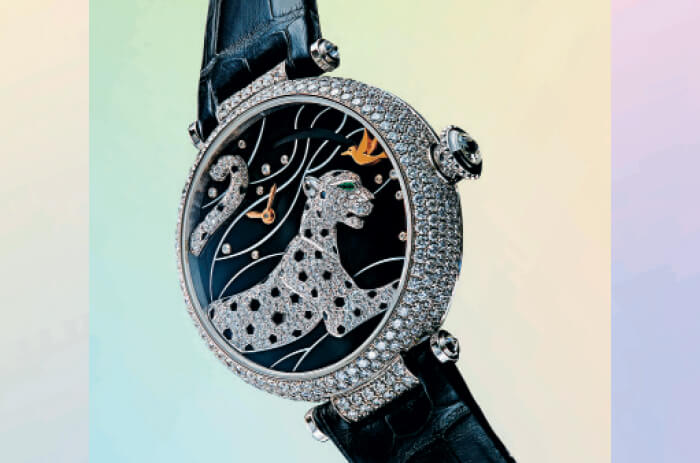 A total of 638 brilliant-cut diamonds cover the white gold case, clasps, and dial of Cartier's Pantheres et Colibri watch.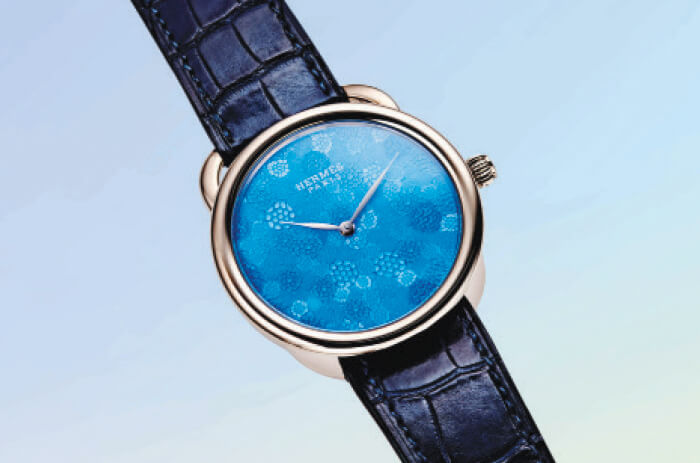 The flowery dial on Hermes Arceau Millefiori was crafted with the same crystal techniques seen in the millefiori paperweights from the Cristalleries Saint-Louis.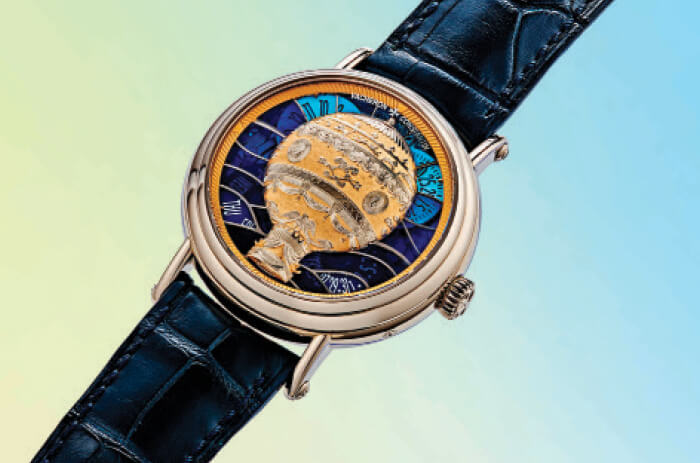 Vacheron Constantin's Metiers d'Art Les Aerostiers in the blue 'Bagnols 1785' colourway.
They are decorative arts at their most painstaking
Get watch collectors riled up, and you will be flooded with a litany of reasons why elaborate complications, movement finishing and other mechanical intricacies of haute horology matter. However, most watch­makers have something else they like to brag about: Rare, sumptuous dials handcrafted by elite studios of artisans.
These metiers d'art workshops produce one-of-a-kind, highly ornamental faces, using ­centuries-old techniques to celebrate a company's history. Elaborate enamel work — which first gained prominence in the 16th century, the early days of the pocket watch — is employed most frequently. Enamel is essentially glass melted together with a pigment, but its application can be quite complex. In the champleve method, pools and channels are carved in the dial plate to hold the mixture; in cloisonne, visible wires "fence in" the enamel for a stained-glass-window effect; and in paillone, craftsmen insert foil sheets between the glass layers to add sparkle.
A dial like that of the US$45,000 (RM184,500) Ulysse Nardin Jade Jellyfish can take weeks to create. The piece is fired repeatedly, five times or more, as layers of colour are added — and there is a risk of ruination right down to the last pass in the oven. The same can be said of the micro-painting on Bovet's Chateau de Motiers 40 Eurytides Marcellus, a US$53,800 piece-unique: It requires a painful level of precision using nothing but the human hand; the slightest mistake can undo hundreds of hours of meticulous labour.
As such, production volume is extremely limited. These watches may be an acquired taste, but given their scarcity, finding a home is seldom a challenge, despite their high price tags. Eric Wind, a former ­specialist at Christie's International plc, said interest in metiers d'art watches "spans beyond watch collectors to those that collect art and fine objects".
Vacheron Constantin's latest US$135,000 bauble, dubbed Les Aerostiers, will be limited to five pieces in each of five styles. The brand's master craftsmen have combined traditional and modern dial-making methods to depict an engraved hot air balloon in white and yellow gold surrounded by ribbons of translucent enamel. Through apertures, the self-­winding mechanism displays the time and date.
Gem-setting is another long-standing craft in the watch world, and one that Cartier, among others, strives to preserve. Its Pantheres et Colibri, price upon request, employs a traditional automaton complication: If you press the crown, a hummingbird flies along a rail as a power reserve indicator. A carved 18-carat rose-gold panther cub also pokes out in front of its mother with black enamel spots.
And those 270 brilliant-cut diamonds? Think of them as icing on the dial. — Bloomberg