This article first appeared in The Edge Financial Daily, on September 14, 2018.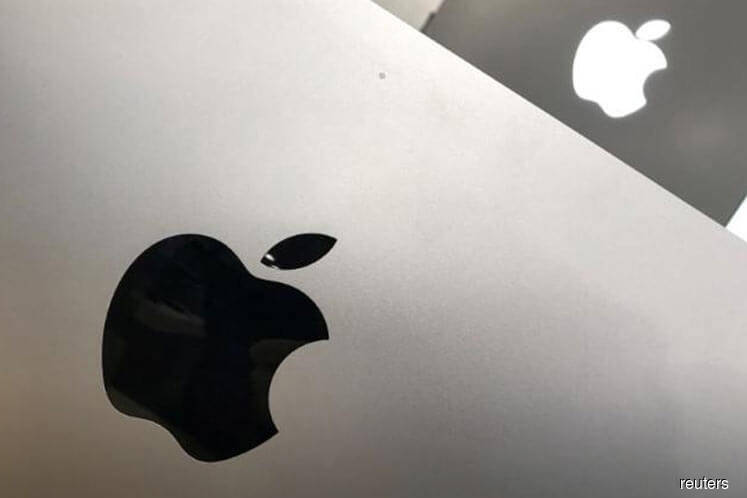 CUPERTINO, California: Apple on Wednesday unveiled three new iPhones in a bid to bolster its spot in the premium smartphone market, along with an upgraded smartwatch that takes electrocardiograms and detects falls.
The California technology giant said it would begin selling its 5.8-inch iPhone XS and 6.5-inch iPhone XS Max later this month, keeping the starting price of its top-end model at US$999 (RM4,146), but bumping the entry price for the version with the larger screen.
Apple also announced a new iPhone XR starting at US$749, available in October, with a 6.1-inch display to broaden its pool of buyers.
The phones are updates to last year's iPhone X ("10"), which marks the 10th anniversary of the smartphone — stretching the screen while keeping the overall handset size at or near that of previous models.
"I think Apple did extremely well here. Overall, this is going to be a very good year for Apple," said GlobalData analyst Avi Greengart, after checking out the new offerings at the unveiling at the company's headquarters here.  
The new iPhones have more powerful processors and cameras, and a dual-SIM card feature for top-of-the-line devices. Home buttons were replaced with screen swipes, taps and facial recognition capabilities.
"We are going to take iPhone X to the next level," chief executive Tim Cook said.
Apple said the XS models would be sold from Sept 21 and the XR from Oct 26.
Apple also introduced a fourth generation of the Apple Watch with a major redesign — and a series of features designed to improve its performance as a medical and health device.
The watch, sold in the US from US$399 and up, will be available in stores on Sept 21.
"Apple Watch has become an intelligent guardian for your health," chief operating officer Jeff Williams said.
The smartwatches are able to detect hard falls, and an electrical heart rate sensor can take an electrocardiogram. 
 Research firm CB Insights said Apple is at a "crossroads" a decade after introducing the iPhone.
"Looking for the next wave, Apple is clearly expanding into augmented reality and wearables with the Apple Watch and AirPods wireless headphones," the firm said. 
"But the next 'big one' — a success and growth driver on the scale of the iPhone — has not yet been determined. Will it be augmented reality, auto, wearables? Or something else entirely?". — AFP