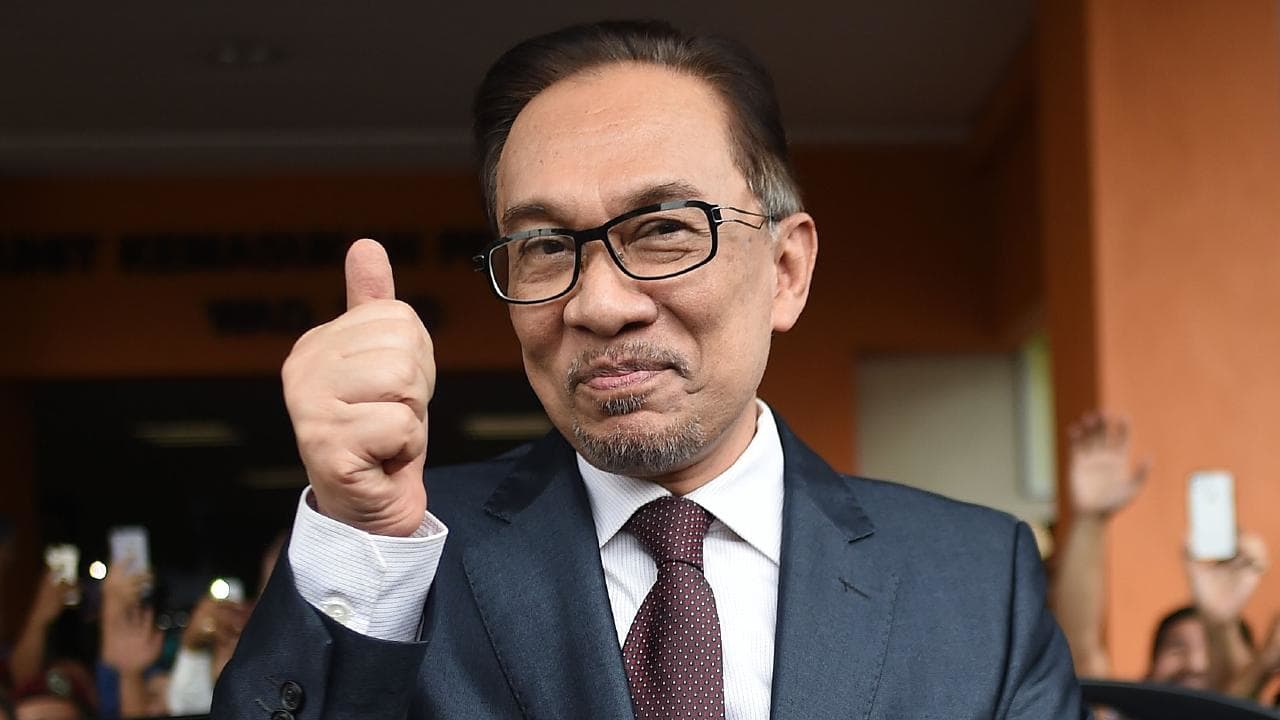 KUCHING (Sept 8): PKR president-elect Datuk Seri Anwar Ibrahim today refuted the allegation that the party he founded has split into two camps in view of the upcoming party polls.
"There are no camps. There is only one camp. Anwar's camp," he told reporters after meeting PKR supporters here this afternoon.
The allegation surfaced when the Sarawak PKR's Office claimed that they were not involved in this afternoon's meeting.
Meanwhile, Anwar admitted that a Parliamentary seat would soon be vacated to make way for him to contest in a by-election that would make him a Member of Parliament.
"Yes, there are two or three possible seats (to be vacated), but I don't know which one...let's wait for the announcement," he said.
Prior to this, Anwar had dismissed the possibility that he would contest the Pandan seat, which is currently held by his wife ​​​​​​Datuk Seri Dr Wan Azizah Wan Ismail, or his former Permatang Pauh seat, which is now held by his daughter Nurul Izzah.
Earlier in his speech, Anwar also reminded PKR leaders and members not to abuse their power or get involved in corruption.
"This is a stern warning from me because as long as I am the president of PKR, I will not tolerate corruption," he said.
He said the people voted for PKR in the last general election because of the party's principles and idealism and hence, it should be the responsibility of the party leaders and members to take good care of the party.
"PKR is a party for all...and all leaders should stay united. I will not expel you just because you lose in a party election," he said.
He said what was important in a party election was to elect the best leaders regardless of their years of service, background, race and religion.
Anwar also asked PKR supporters to be patient while waiting for him to take over the post of Prime Minister from Tun Dr Mahathir Mohamad.
He said the people must give Dr Mahathir the opportunity to solve the country's problems, especially in regard to the country's financial situation.
Anwar said Dr Mahathir had promised to vacate the Prime Minister's post for him when the time is right.
"Don't anyone dare to snatch it away from me," he said jokingly.
Also present were Nurul Izzah and Julau MP Larry Sng.