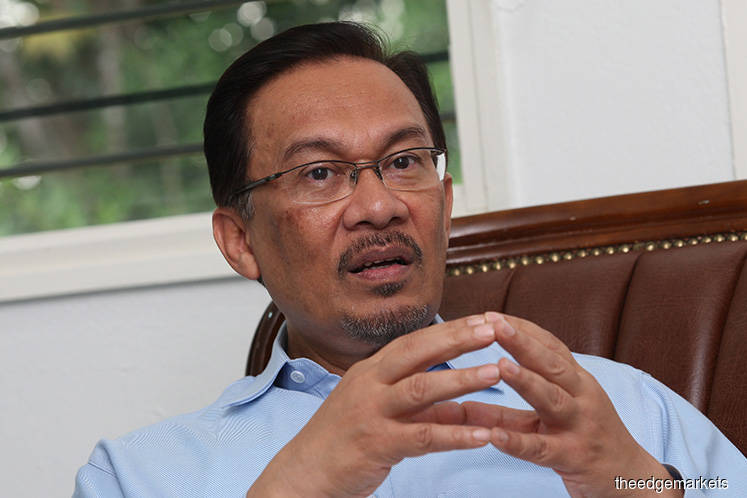 MANILA (Sept 4): Malaysia's former opposition leader Anwar Ibrahim expects to return to Parliament in October, but plans to succeed Prime Minister Mahathir Mohamad have yet to be firmed up, he tells reporters in Manila.
* Mahathir needs space to rule, ahead of legal proceedings pursued against ex-leader Najib Razak, says Anwar, who is visiting Manila as a keynote speaker in a business forum.
* "The moment you give a timeframe, the position of the present Prime Minister tends to be weakened," he says.
* "I will wait for my time, so I can also rebuild my political base," he says.
* Ruling Pakatan Harapan party wants repeal of all "draconian laws", including the Official Secrets Act, Anwar says in response to imprisonment of two journalists in Myanmar under a similar law.
* NOTE: Mahathir said in May that he may hand over his post to Anwar in 1-2 years.