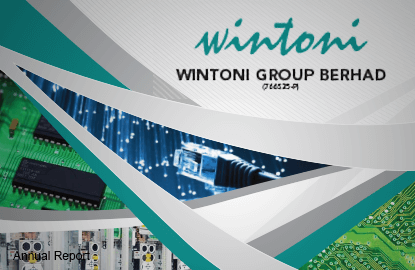 This article first appeared in The Edge Financial Daily, on November 3, 2015.
KUALA LUMPUR: Wintoni Group Bhd executive director Kamal Abdul Aziz, 45, has resigned barely two months after he assumed his current post, citing that he "needs more time for his own business and to pursue other personal commitments" as the reasons.
Kamal assumed the post on Sept 10.
On Oct 19, Wintoni independent and non-executive director Anita Chew Cheng Im, 48, also resigned, giving pursuing personal endeavours as the reason. She joined the industrial automation system provider's board on Sept 10 as well.
Kamal, Chew and eight others were all appointed to the board in September, including independent and non-executive chairman Datuk Seri Mohd Shariff Omar, who is also former deputy agriculture and agro-based industry minister.
Their appointments followed the resignations of eight Wintoni directors, including chief executive officer Choong Siew Meng, 47, on Sept 10, ahead of the company's extraordinary general meeting (EGM) on Sept 11.
To recap, its shareholders earlier objected to the resolutions for the re-election of four directors, namely then independent and non-executive chairman Lt Gen (R) Datuk Khairuddin Mat Yusof, executive director Soo Tee Wei, and non-executive directors Mohd Sopiyan Mohd Rashidi and Umsery @ Ansari Abdullah in Wintoni's annual general meeting (AGM) on June 26.
The shareholders' objection to the reappointments came after the company's auditor, SJ Grant Thornton, expressed a qualified opinion on Wintoni's audited financial statements for the financial year ended Dec 31, 2014.
"The group's computer equipment with a net carrying amount of RM3.71 million is located in the US.
"As of the date of our audit report, we had yet to physically sight the said computer equipment as the management was still in the process of obtaining the necessary approval from the custodian to grant us physical access to the said computer equipment," noted the auditor.
Despite its shareholders' stand on the re-election of the directors, the company still reappointed them to the board after the AGM.
The unhappy shareholders then requisitioned for an EGM to be held on Sept 11 for the removal of Wintoni's entire board, and also for the appointments of Datuk Jalaldin Hussain, Chaang Kok Fai and Chew as new directors.
On Oct 19, Bursa Securities slapped the company with an unusual market activity query after its share price shot up 5.5 sen or 35% to close at 21 sen on Oct 15.
In response, the company said it was unaware of any rumour or report that may account for the unusual trading activity of Wintoni.