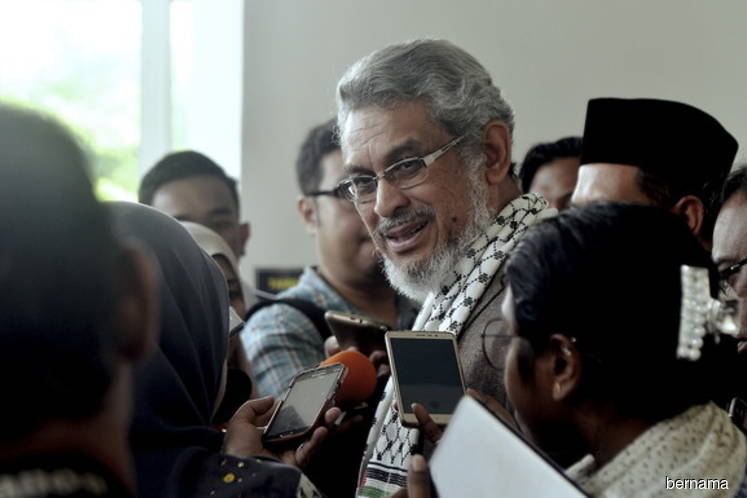 KUALA LUMPUR (Sept 3): The allegation that the Pakatan Harapan (PH) Government will not defend the monarchy institution is a lie created and propagated by the Opposition, says Federal Territories Minister Khalid Abdul Samad.
Khalid, who is also Shah Alam Member of Parliament, said that the Government would never neglect the monarchy institution and that such a claim was made only to gain support from the people.
"I was made to understand that there was a political event in Perak on Sept 1 allegedly aimed at defending the Malays and Islam and that they claimed that the PH government wanted to overthrow and abolish the constitutional monarchy system and turn Malaysia into a republic.
"I want to stress that it is indeed a lie to cause disharmony among the people. The Opposition is desperate and has no other issue to raise, that's why they resorted to using racial and religious issues. I want to remind all Malays not to be cheated in such a political game," he told a press conference at Menara DBKL here today.
The Minister then proceeded to launch and distribute 5,000 "Daulat Tuanku" stickers prepared by Pertubuhan Warisan Negara in conjunction with the Yang di-Pertuan Agong's birthday on Sept 9.
Khalid, who is also Amanah Communication Director, said it was the previous Barisan Nasional (BN) government which had neglected the interests and the position of the monarchy institution.
"It was the BN government which had neglected the Malay Rulers' official letter seeking explanation on the 1MDB issue and Agong's power to declare emergency under the National Security Council Act," he said.
In another development, the Minister announced that the Kuala Lumpur City Hall (DBKL) would give 70 per cent discount on all traffic compound arrears settled from Sept 1 to 30.
He said the traffic compound arrears recorded since 2014 to August this year had reached RM924 million and with the offered discount, the government expected to collect a total of RM100 million.