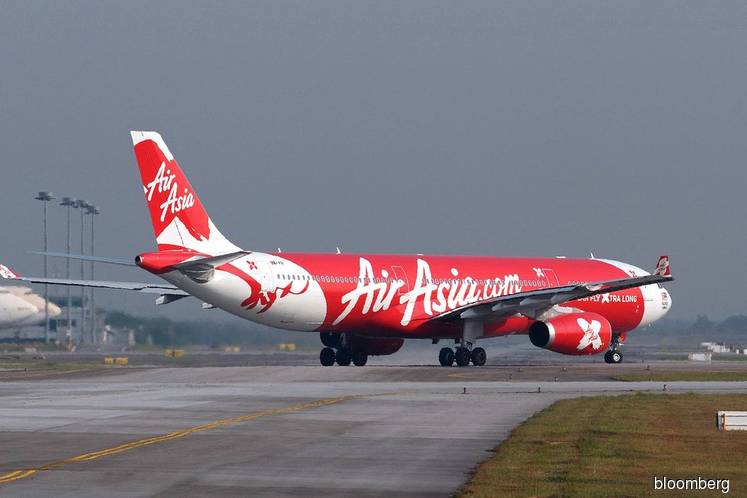 SEPANG (July 19): AirAsia X Group has finally agreed to acquire another 34 Airbus A330neo widebody aircraft in addition to 66 units ordered back in 2016.
The decision — which took two years and was concluded only at midnight last night — brings the order backlog to 100 A330neos with a list price of some US$30 billion, AirAsia Group chief executive officer Tan Sri Tony Fernandes said today.
The announcement was made by Fernandes at the AirAsia Group headquarters here, concurrent with a similar announcement by AirAsia X Group chief executive Kamarudin Meranun and chairman Tan Sri Rafidah Aziz at the Farnborough Air Show in the UK.
The announcement ended market speculation on whether AirAsia will cancel the earlier order of 66 Neos and opt for Boeing for its latest plane purchase.
"Boeing was close," said Fernandes. "Until a week ago, I wouldn't have been able to make a decision.
"We have decided that the Neos will be the aircraft [for AirAsia X] until 2028.
"Our decision to not only re-confirm our existing order of 66 A330neos, but to add 34 more, follows what is probably one of the most thorough aircraft evaluations the industry has ever seen," he said.
Without elaborating, Fernandes pointed to AirAsia X's "chequered past" and said, "Over the last 12 months, we have really been going through the AirAsia X model, to see how we can really make the model as strong, if not stronger than AirAsia Group."
That includes AirAsia X Thailand emerging as one of AirAsia Group's top performer this year, coupled with the ongoing push for low-cost carrier terminals (LCCTs) in Malaysia and the dual-hub strategy for AirAsia X Indonesia — although Fernandes said "is a bit late into the game".
"So we are really set-up very nicely," he said. "That is the most important thing for me before we go and buy new planes. We have had tremendous confidence in the future of AirAsia X," he said.
Part of the decision to go with Airbus was the cost-saving benefit of the A330neo-900 models.  The plan, said Fernandes, is to add capacity while replacing some of its existing Airbus A330 Neo.
"The Neo's cost performance is really huge," he added, pointing to a projected 11%-12% saving in overall operating costs.