This article first appeared in The Edge Financial Daily, on January 29, 2018.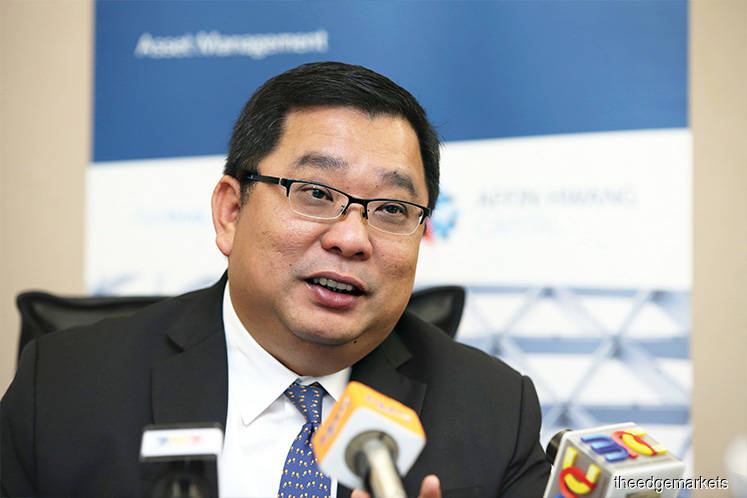 KUALA LUMPUR: With a strong and consistent return in the last five years, Affin Hwang Asset Management Bhd (Affin Hwang AM) is on track to hit its five-year target of RM50 billion in assets under management (AUM) this year. Moving forward, the group is turning to the regional market for growth.
"As we are about to hit our RM50 billion AUM target, the next question is how we are going to meet our next milestone, our next growth area," said its managing director Teng Chee Wei. "I think there is a need to reach out to the regional market for that."
"At some point, the domestic market is as big as it can get for us as the population of Malaysia is only slightly over 30 million people. If we want to grow to RM100 billion in asset management, we must look at the regional market," Teng told The Edge Financial Daily.
Affin Hwang AM has set its sights on countries such as Indonesia, Singapore and Vietnam.
Expansion into Vietnam will be for the longer term, said Teng, saying the country offers a lot of potential in the next 10 to 15 years, mainly due to its growth and young demographic.
He is also optimistic about growth in Indonesia, while a presence in Singapore will put Affin Hwang AM on the regional map.
When Affin Investment Bank Bhd and HwangDBS Investment Bank Bhd merged in 2014, the management decided to focus on the domestic market, unlike many other investment banking groups which had increasingly looked abroad, particularly within Southeast Asia, for growth.
Teng told The Edge Malaysia weekly at the time that there was no advantage for Affin Hwang's brand name if the asset management firm were to rush into the regional market. He said he saw a need to build up core expertise for the company.
But with Affin Hwang AM recording a strong growth of 30% in its AUM to RM47.3 billion at the end of last year, Teng said the next milestone for the company will be driven by its expansion in the region.
To put this into perspective, Affin Hwang AM's AUM grew by 8% to RM30 billion in 2014. Although the stock market was hit by the oil price slump from 2014 to 2016, the company managed to record a growth of 16.1% and 3.9% in AUM for 2015 and 2016, before a strong growth in 2017 on the back of a synchronised global growth.
Other than expansion into the regional market, Affin Hwang AM will also introduce artificial intelligence (AI) solutions to Malaysians who are interested to invest in the US. Teng said the company will look to partner with established American fund houses, which have the resources and have made AI part of their investment strategy, and bring their products to Malaysia to be distributed.
Teng explained that it had taken Affin Hwang AM a while to find the right partners as most houses that are involved in quantitative trading (quant) and provide AI solutions are boutique houses.
"We didn't want to jump in just because it's something that's popular. We are looking at the sustainability of these fund houses that we intend to partner with. We want a fund house which has the resources to sustain its business and has put AI as part of its strategies … to hire a data scientist, it's probably going to cost about US$1 million a year, so it's important that the fund house that we partner with is there for the long run," he said.
Another point to note is the lack of big data available in emerging markets such as Malaysia. While in the US, there are AI, algorithm trading, machine learning and big data analytics, AI and quant are not widely available here. For this reason, Teng said the end investment from this solution will be in the US.
"If we bring in an AI solution, it's about investing in the US market. Looking at Asia, with the data steam available, it is still not enough for big data analytics," he said.
Affin Hwang AM is owned by Affin Holdings Bhd, which is listed on Bursa Malaysia and closed at RM2.53 last Friday, with a market capitalisation of RM4.9 billion.