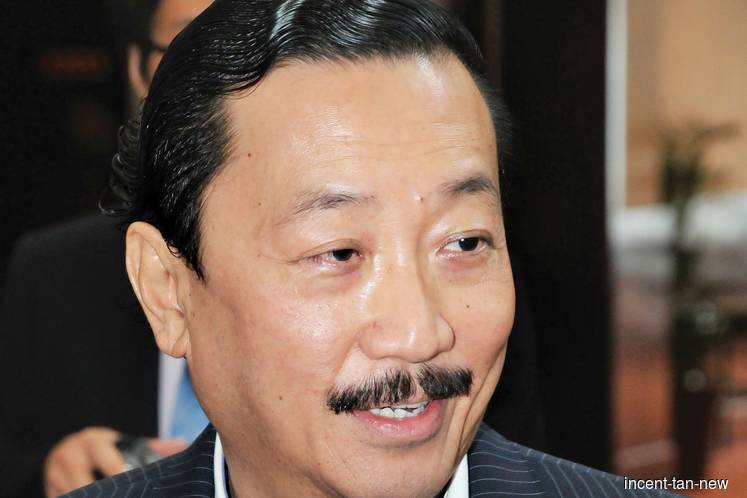 KUALA LUMPUR (Nov 1): Berjaya Corp Bhd (BCorp) founder and adviser Tan Sri Vincent Tan Chee Yioun is taking back the reins as executive chairman of the group today after relinquishing the position on Feb 23, 2012.
He will take over the position from his son Datuk Seri Robin Tan Yeong Ching, 43, who will continue to remain as the chief executive officer (CEO) of the group.
Tan, 65, relinquished the reins five years ago, citing his wish to focus on his philanthropic work.
In a statement today, BCorp said during this period, Tan has embarked on various charitable and social programmes and initiatives but at the same time he has continued to explore new business opportunities for the group as its founder and adviser.
Tan, in a message to BCorp's board of directors, said, "As you all know, even during my retirement I have been active in looking for new business opportunities for the group. Datuk Seri Robin has been an excellent chairman and CEO. He has strengthened the corporate organisation and best practices and the group has enjoyed steady growth and progress during his stewardship."
"However, I feel that after being away for five years, it is time I returned to the board to actively participate in the deliberation and decision-making at the board level in order to show my commitment and accountability to our stakeholders," he added.
Robin, in echoing the sentiments of his colleagues on the board, said, "As the major shareholder of BCorp, it is appropriate that Tan Sri takes his rightful place as executive chairman of the company. Tan Sri started his first business venture way back in 1972 during his early twenties with a car dealership and a construction equipment company while still pursuing his full-time occupation as a life insurance sales agent."
"With Tan Sri's more than four decades of entrepreneurial experience and his unwavering dedication and commitment to the group, we have no doubt that he will be able to take the BCorp group of companies to even greater heights," added Robin.
BCorp shares closed down 0.5 sen or 1.49% at 33 sen today, with 8.6 million shares done, bringing a market capitalisation of RM1.61 billion.