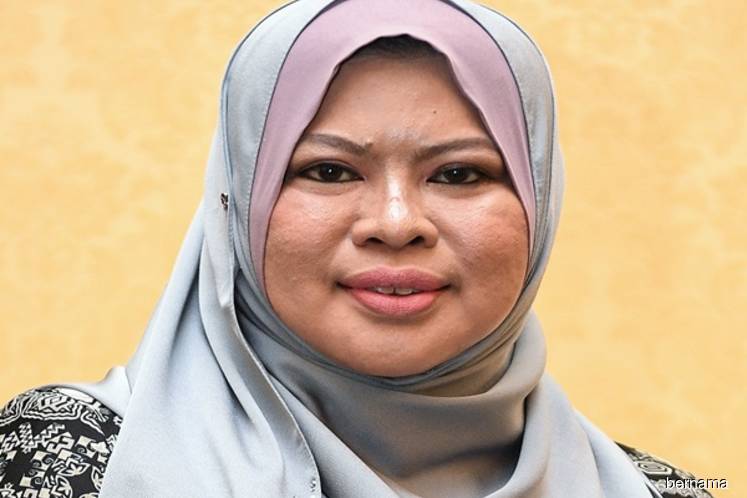 IPOH, Sept 4 (Bernama) – A total of 199 projects under the Ministry of Rural Development (KPLB) nationwide that were earlier under review, will now resume.
Its Minister Rina Mohd Harun said that the decision was made after extensive discussions and studies were made involving the Economic Planning Unit (EPU) and the Ministry of Finance.
"With the nation's financial constraints, there are numerous projects that need to be reviewed but the review of the 199 projects was completed in two months and can continue now," she said.
Rina was speaking at a press conference with Perak Menteri Besar Ahmad Faizal Azumu after she paid a courtesy call on him at his office here, today.
The Minister had said in July that some projects had been deferred adding that they would only be implemented depending on the country's financial situation, and if they were truly beneficial to the people.
Rina said that in Perak, 41 projects with allocations amounting to RM191 million, would be resumed.
"Among the projects to be resumed are the stretch of road from Simpang Raban to Pengkalan Pipit (Lenggong), and the new road project from Kamunting to Anak Kurau (Taiping)," she added.
Rina said the Ministry was keen to seek more government allocation at the forthcoming Budget 2019.
"Of course,we would like the Ministry to receive a higher budget allocation because of its many needs, but we also have to look at the country's financial position," she said.
Commenting on the improvements and reforms for Majlis Amanah Rakyat (MARA) which the Ministry hoped to implement, Rina said the main focus was on education and entrepreneurship.
"For education, we will further develop learning institutions under the agency such as the Kuala Lumpur University (UniKL), and will also produce more rural entrepreneurs in efforts to improve and uplift the living standards of the people," she said.